WHAT REALLY HAPPENED TO DAVID DUVAL?
Posted by Seth Zipay, September 30th, 2020
Last Updated: August 9th, 2022
David Duval has become my favorite golf analyst in the game today. As one of the leads on Golf Channel's "Live From" coverage, he is witty, intelligent, thoughtful, respectful, and you can tell he is really at peace with his current position within the game. He has won a major, played on countless Ryder and President's cup teams, and shot a 59 to win the 1999 Bob Hope Chrysler Classic. Duval and Vijay Singh are the only players not named Tiger Woods to claim the #1 world ranking from 1999 to 2009. DD is now ranked somewhere in the 2000's. To a lot of younger fans or casual viewers, they know David as the guy talking on Golf Channel, or the player that shows up sporadically in the Oakley M-frames and shoots a pair of 78's and goes home. But from 1997-1999 he won 11 of 34 tournaments and was in contention on Sunday at The Masters 4 years in a row.
Duval was never prepared socially or emotionally to be #1 in the world. He was shy and battled hints of social anxiety. He very rarely took off his shades and wore them to correct astigmatism and to battle eye sensitivities and allergies. People often saw him wearing them on cloudy, overcast days and suggested they were his only shield to the public. The only way to isolate himself on the fairways in front of thousands. He never mastered the art of handling the media like Tiger did. Tiger would say a ton without ever really saying anything at all. Just smile and give the media something to write down. Duval would sometimes be brash and a little too truthful, like when he voiced his thoughts that Ryder Cup players should be compensated before the 1999 competition at Brookline. That narrative and headline was quickly drowned out by the US team's dramatic and historic comeback on Sunday. Duval never displayed a lot of emotion but he fist pumped his way all over Brookline, Mass and showed that he really did have the passion and cared deeply for the team event.
David Duval wasn't a physical specimen by any means, but the baggy shirts of the late 90's didn't do him any favors. In today's world he'd probably be referred to as fat, but it seems anyone with a waist over 36 is dubbed as so. Patrick Reed's haters refer to him as "fat Pat" which is completely asinine to me, but I digress. After shedding 40 lbs and what looked to be 4 pant sizes, Duval finally captured his first and only major in 2001 by hoisting the Claret Jug at The Open Championship at Royal Lytham & St. Annes. A few months later in November, on his 30th birthday, he won the Dunlop Phoenix Open on the Japan Tour. And just like that it was all she wrote. Like someone losing their car keys, he seemingly lost his game forever and not only never won again, but rarely contended.
Mid Career And Family Life

Injuries to his neck, back, and wrist plagued Duval and in 2003 he began to battle vertigo. The back first acted up in early 2000 when he threw it out due to a sprained lumbar vertebra. His swing changed in order to cater to the injury, but he developed a 2-way miss. He would literally stand on the tee not knowing if the ball was going left or right, and he was one of the best drivers on tour at the time. David worked on his body and his health and returned lighter and more fit than he'd ever been. But after capturing the Open and Dunlop in late 01, the weight loss didn't stop. With a drastic body change comes a change to the golf swing, and not always with positive results. Tour veteran Mark Calcavecchia recounted a time during his career that he was pressed to lose some weight by his coach, family, and peers. He did and his game went south. Calc put the weight back on and quickly returned to the winner's circle. You move your body during your swing, and now you are moving a whole new body at a different size and shape. Your feel, speed, and timing changes. Duval said he used to be able to feel every shot in his hands, and that feel was leaving him. Battling injuries and swing flaws aside, David's personal life was also in disarray in the mid 2000's. His engagement to his longtime girlfriend was called off and he spent time on antidepressants. He made one cut in 2005 and stretched medical and lifetime earning exemptions all the way until 2009. The game that he had worked at with ferocious vigor since the age of 11 had left him, and he was angry. He felt like he had so much left in the tank and he felt cheated. These were sad days for David Duval, but they surprisingly weren't his lowest.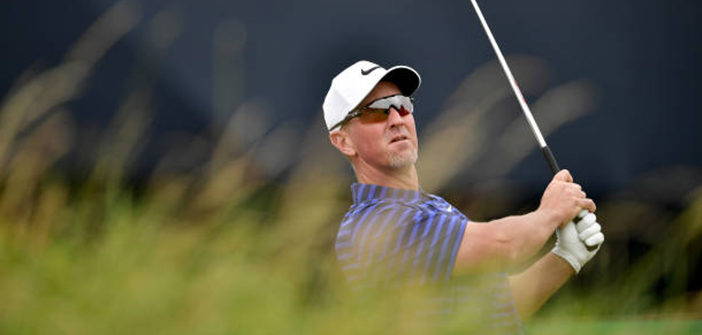 If you watched David Duval during his prime or this article is your first glimpse of him, and a part of you felt like he harnessed an inner sadness…you would be correct. In 1980, his older brother by 3 years, Brent, went down with what his parents thought was the flu. Over Christmas, Brent was diagnosed with a fatal bone marrow disease called Aplastic Anemia. Basically the bone marrow halts the generating of stem cells that are supposed to create infection-fighting blood cells. David was found to be the perfect fit for a bone marrow donor to save his brother's life. The family traveled to Cleveland for the transplant and it looked to be a successful one. Weeks after the procedure, Brent's color was looking better and his energy was coming back. The doctors met with Duval's parents to begin the planning stages of bringing him back home to Florida. But then Brent took a turn for the worst with vomiting and severe fevers. Tests showed that he was rejecting David's tissue and there was nothing more the doctors could do. 5 months from the diagnosis, Brent Duval had died, and a 9 year old David thought it was all his fault. This young boy thought whatever they took from his body and put in his brother's had killed him. To add to the incredible pain the family was feeling, David's mom never recovered from the tragedy. She hung a large picture of Brent in the hall, kept his room as it was the day he left, and spoke about her son like he was still around. She fell out of love with God and the Catholic Church and fell in love with alcohol. David's father Bob also looked to the bottle, and a year later his parents were divorced.
David's father, Bob, was an on again off again tour pro and head golf professional at Timuquana Country Club outside Jacksonville. David really took to golf about 2 years after his older brother's death, heading to his father's club every day after school to hit balls. But he practiced angrily, as if he was punishing himself. His dad recalls him beating balls for hours with a scowl on his face then posting up in a bunker and hitting ridiculously difficult sand shots till dark. Bob remembers telling David it's ok to practice difficult shots but he better learn to enjoy it and have fun or soon he'd hate the game. But David never wavered. The tougher the challenge the more focus and took and the more it distracted him from the sadness at home. DD won the 1989 US Junior Amateur and became a four-year All American at Georgia Tech. He turned pro in 1993 and snagged his PGA Tour card in 1995. In 1999 he became the first player in history to win on the same day as his father as Bob won the Champions Tour event that Sunday.
In 2014, Duval announced that he would quit trying to chase and ask for sponsor's exemptions and that it was time to move on. His current personal life is at an all-time high. He has been married to his wife Susan since 2004, and along with his 3 step-children, they also share a son and daughter. Their home is just outside Denver and David joined The Golf Channel team in 2015. He did add quite a special victory to his resume' late in his career. Along with his stepson Nick, they won the 2016 PNC Father-Son Challenge. Not yet announced but Duval is looking at a possible World Golf Hall of Fame induction as early as 2021. He has 20 career professional wins including a Players and a major. All of that jammed into just a few seasons is incredibly impressive. But David doesn't think about what if anymore. He simply sits back and relaxes in his beautiful home with his beautiful family and enjoys what was, and what currently is…a damn good life for a damn good person.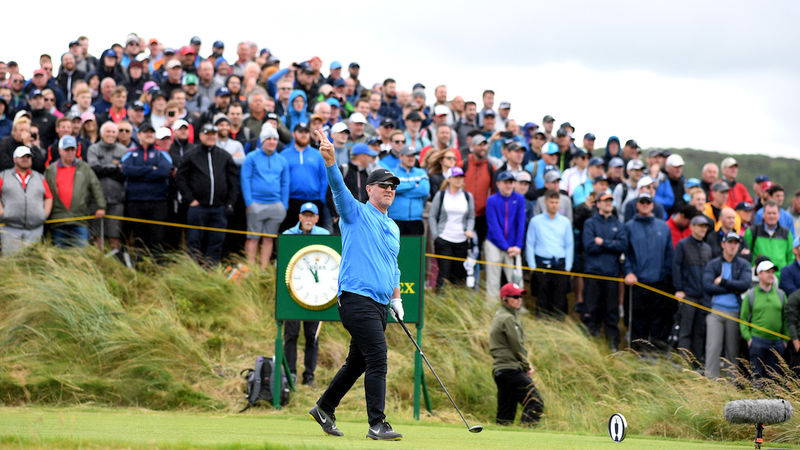 Recent Posts
THE ULTIMATE GUIDE TO WEDGE GRINDS: EXPLAINED …

WHY DO I HIT MY 3-WOOD BETTER THAN MY …