GOLF SHOES: HOW THEY HAVE EVOLVED
Posted by Seth Zipay, April 14th, 2017
Last Updated: August 5th, 2022
We have all seen how much the golf ball and golf clubs have evolved over the years but often forget about how much golf shoes for both men & women have evolved over the last 25 years or even the last 150 years. Golf shoes in 2022 have so much more technology in them than they ever have, either providing more style, stability, waterproofing, durability, traction, and comfort. So let's go back in time and see how much they truly have changed.
Golf shoes date back to about 150 years ago and used to be a typical pair of shoes that had small nails pushed through the sole to aid with traction. Not only were they uncomfortable and golfers took the risk of injuring themselves if the nail pushed back into their foot, not to mention what they did to the golf course. So it was in 1891 when the first golf shoes were introduced with spikes that you could screw in. However, once everyone adopted these new golf shoes, greenskeepers around the world, instantly complained as the new spikes were really tearing up the greens. Eventually many golf courses and clubs banned these new spiked golf shoes.
What Did The First Golf Shoes Look Like?

Spalding was the first company to come out with the saddle oxford golf shoe in 1906. Saddle shoes became the traditional golf shoe for all golfers around the world for over a decade and are still seen today in much more advanced versions, such as the FootJoy Premiere Series or FootJoy Traditions Golf Shoes.
Soon after came the tassels. Yes, remember the piece of fabric with tassels that covered the laces of the shoe? That's what we're talking about here. That style of shoe remained a staple for classic golf shoes for a very long time and you can even still be able to find a pair or two out there.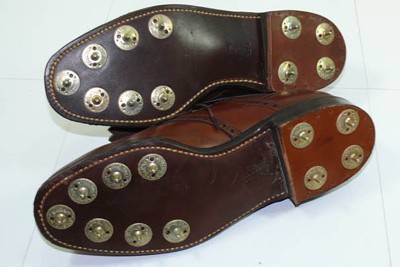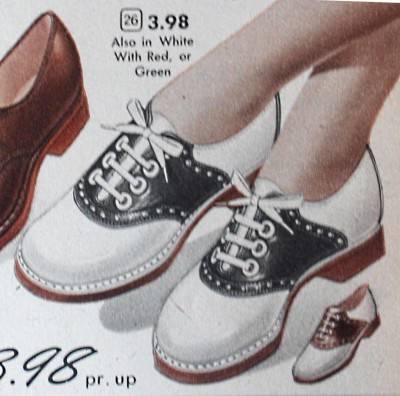 So as time went on and other lines of footwear became more advanced so did golf shoes. They started to become more flexible and comfortable, especially for golfers who always walked during their 18 hole rounds. It was sometime in the 1980's where this trend began and golf shoe companies started using new materials and starting to introduce new technology to make golf shoes more comfortable and supportive.
However at this time, golf shoes were still using metal spikes, some of us remember those days where we could all hear the clinking of metal spikes in the parking lot of every golf course. That trend lasted almost an entire century until the 1990's when the first plastic cleats were introduced. Greenskeepers rejoiced all of the world, suddenly their pristine, finely cut golf greens weren't getting ripped up by metal spikes. It didn't happen all at once though, some golfers still preferred the metal spikes for additional traction, and even tour professionals kept playing in metal spikes.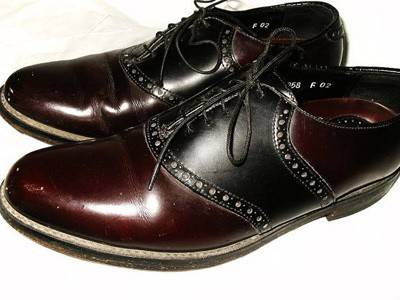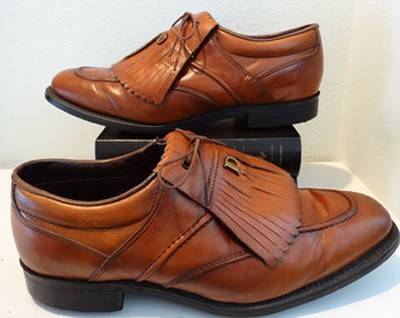 As all new trends take time, eventually all golfers jumped on the bandwagon of plastic cleats, now often referred to as soft spikes. It took almost every golf course around the world to ban the use of metal cleats to make this happen but it was worth it in the long run as there are many golf shoes with soft spikes now that provide much more traction than any metal spiked golf shoe did in the past.
Just as Michael Jordan, had his own line of shoes, that trend followed in golf as Nike introduced Tiger Woods new line of shoes, the TW. A lot of that trend continued, especially with new endorsements, and golfers being paid exhuberant amounts of money just to wear a footwear brand's golf shoe. Think about Under Armour's Jordan Spieth golf shoes that Jordan helped design, which also literally propelled Under Armour into the golf shoe business. The same happened when Matt Kuchar started wearing Skechers golf shoes.
So now where does that take us? Spikeless Golf Shoes. It was sometime in 2010, golfers such as Fred Couples was seen wearing a pair of spikeless shoes in the Master's Tournament. Spikeless golf shoes for men then took the golf world by storm, Men's and Women's FootJoy FJ Fuel were an instant hit. Adidas also has had a line of Solarthon spikeless golf shoes, and FJ has more spikeless options now that you can think of. Some spikeless shoes today provide just as much traction on the golf course and many golfers even prefer them as you can wear them on and off the golf course. Not to mention they're often more lightweight than traditional spiked golf shoes.
The Next Generation Of Golf Shoes
In the last 10 years there has been such an advancement among golf shoes than any other time in history. Golf footwear brands are taking their advancements in running shoes and applying them to golf shoes. One example is the Adidas's underfoot cushioning using Boost technology that was very popular in running shoes and now can be seen in all of their higher end Adidas golf shoes such as the men's and women's Tour360 22 or the ZG21 golf shoes. Nike with their Flywire technology, and now Nike is even making their golf shoe styling to look very similar to their running and training shoe line. Even FootJoy has evolved with their new FootJoy Hyperflex golf shoes that are not only cool-looking but perform and feel more like a running shoe. The styling was even designed based off a famous bridge in Boston.
It doesn't stop there. Next up was the BOA lacing system introduced by numerous brands (FootJoy, Adidas, Ecco, New Balance and more) for golfers to get the perfect, custom fit every time they "lace up". FJ introduced the BOA Lacing System in FootJoy BOA golf shoes several years ago. This technology was originally used in ski boots and snowboarding but made it's it way into golf and many companies followed suit such as Adidas, Nike, and Puma. FootJoy is the only company allowed to put the BOA on the heal, they have patent on the location, but Adidas and Nike have placed it on the tongue and top-side of the shoe because of its increasing popularity. Footjoy places their BOA lacing on almost all models of golf shoes now including their high-end FootJoy Premiere Series Packard Golf Shoes. About 20% of the North American market is now wearing BOA golf shoes. However in other markets overseas, the BOA Lacing System in golf shoes takes up about 80% of all golf shoes worn.
As you can see, so much has changed in men's and women's golf shoes over the years and it will only continue. From shoes with nails, to the first metal spikes, saddle shoes, then plastic cleats, spikeless golf shoes, who knows where the golf shoe industry will take us from here. Hoverboard golf shoes taking you from one shot to the next? The sky is the limit and we're always excited to see what golf's best footwear brands will come up with next.
Golf Headquarters has an amazing selection of discounted clearance golf shoes for men & women as well as all current 2022 styles from golf's best footwear brands so if you're in the market to update your shoes, stop by GolfHQ.com today!
Recent Posts
THE ULTIMATE GUIDE TO WEDGE GRINDS: EXPLAINED …

WHY DO I HIT MY 3-WOOD BETTER THAN MY …